Summary
The past year 2022 has been an exciting, eventful, and yet a turbulent year for both the legacy space, as well as the emerging New Space economy. Whereas 2023, comes to us with a lot of uncertainty in the capital markets and the ongoing war in the Ukraine, we can also expect new opportunities in Lower Earth Orbit (LEO), Cis-Lunar space, and beyond. Given the evolving geo- political climate that is heading towards a Cold War (on Earth and in space), the dual-use nature of space (commercial and defense), has added a remarkable element of market resilience to the economic downturn in 2022 for the traditional Aerospace & Defense companies. It has also elevated the need for strong US leadership in space into a strategic imperative of existential proportions. Whereas NASA continues to lead the way in breakthrough space science and exploration, enabling space technology, the Artemis and the CLPS Programs (to name a few), it is the private sector (venture capital, private equity), together with the US DOD, notably the US Air Force, US Space Force, and the US space Intelligence Community (IC), who are making major investments and contributions to the continued growth of space. We welcome 2023 as a challenging and exciting year ahead for space. New entries, some consolidations, plenty of new first-time launches, growing supply-chain, rise of digital space, an armada of missions to Cis- Lunar space and much more. At the time of these final edits, SpaceX has successfully launched the first launch of 2023 with the Transporter-6 mission which includes our (Explorer1 Venture Fund) portfolio company Lynk, and many other payloads (114 in total), kicking off an exciting new year in space.
Introduction
The business of space is growing in many ways and in many new directions. Whereas LEO is already established as a target destination for government and commercial mega constellations (broadband internet, Earth observation, Climate Tech, weather monitoring, direct cell-phone coverage, space situational awareness, in-space servicing, private space stations and more), new destinations in space are emerging with unique strategic values and new opportunities. Very Low LEO (VLEO), a region informally defined as 200 – 400 km altitude, which until recently, was thought of as a keep-out zone for orbiting satellites avoiding Earth's upper atmosphere, is emerging as a potential sustainable destination for dual-use applications. Lower latencies, higher resolution imaging, and broader bandwidth per watt sounds too good to be true. Nevertheless, multiple companies (Viridian Space, Albedo to name a few) are looking at sustainable operations in VLEO using innovative electric propulsion engines and spacecraft that can operate at the interface region between the upper atmosphere and the vacuum of space.
Other destinations that are being revisited include (new platforms and services) in Medium Earth Orbit (MEO), as well as small satellites for communication services in Geostationary Orbit (GEO) such as Astranis. Then there is the broad region between GEO and the Earth Moon Lunar Lagrange point (EML2), also referred to as Cis-Lunar space. New destinations, new capabilities and services, new players, and new opportunities for the space investment community.
In a recent and stunning transaction that takes a space technology company private, Maxar Technologies, an aerospace company, which among other things, specializes on acquiring and selling Earth Orbiting imagery, was acquired by global private equity (PE) firm Advent International for approximately $6.4B https://www.law360.com/articles/1559030/pe-firm- advent-buys-space-tech-biz-in-6-4b-go-private-deal.
Cis-Lunar space will come further into focus in 2023 and 2024 following the successful Artemis I mission to the Moon and back. Artemis I also successfully deployed 10 CubeSat missions at the Moon, thus further stimulating the deep-space small satellite industry to transition from LEO to GEO and into Cis-Lunar space.
At the end of 2022, the POTUS signed a $1.7T omnibus bill authorizing the US federal budget of which roughly half is allocated to the DOD, $45B to supporting the war in the Ukraine, and includes increases for spending on space across multiple agencies. We can expect in 2023 that the US Air Force, Space Force, and the Intelligence Community (IC) will continue to show leadership in stimulating and growing the emerging space economy whereas NASA primarily focuses on investing in the development of new technologies and capabilities in LEO, deep space and in Cis-Lunar space. Moreover, NASA is expected to continue to stimulate the commercial space economy by buying services such as the Commercial LEO Development, Commercial Lunar Payload Services (CLPS), Human Lander System (HLS) and more.
According to the authors of a recent Harvard Business Review (HBR) report: "Your Company Needs a Space Strategy. Now.", the authors write: "Space is becoming a potential source of value for businesses across a range of sectors, including agriculture, pharmaceuticals, consumer goods, and tourism. To understand what the opportunities are for your company, the authors advise you to consider the four ways in which using space could create value: data, capabilities, resources, and markets."
Space is already essential and will become even more essential for existing businesses and investment verticals across many disciplines. Moreover, we expect Space Tech to emerge as a well-defined sector for continued investment for years to come.
Exciting Space at NASA
2022 was an amazingly exciting year for space science and exploration at NASA http://nasa.gov. There are too many achievements to mention, so here we highlight only a few selected events that have a direct impact on inspiring the broad space community and the specific goal of commercializing and growing the space economy: https://www.youtube.com/watch?v=Z5cayPF5qeQ
JWST: The James Webb Space Telescope (JWST) delivered jaw-dropping images of the infra-red universe never seen before. Whereas these images have huge scientific value to astrophysicists who are studying the origin of the universe and our place in it, it is also inspiring a new generation of space scientists and engineers across the world to enter the field and business of space. Big Science has always been a hallmark of great nations. The US and NASA leadership sends a strong message across the globe that this is where critical technologies for Big (space) Science gets done. JWST, even though significantly over its original budget and schedule, is already considered a major success. The mission is managed by NASA's Goddard Space Flight Center (GSFC) and the prime contractor is NGC with many partners and suppliers in the US and across the world. Technologies developed under this program include large deployable structures, micro-thrusters, advanced cryogenic coolers, miniaturized infrared detectors, lightweight cryogenic mirrors, precision metrology, wavefront sensing and control, and much more. These technologies are directly applicable to delivering new and advanced capabilities in Lower Earth Orbit (LEO) for Earth Observation, in-space servicing, proximity operations, space situational awareness (SSA) and many other dual-use applications.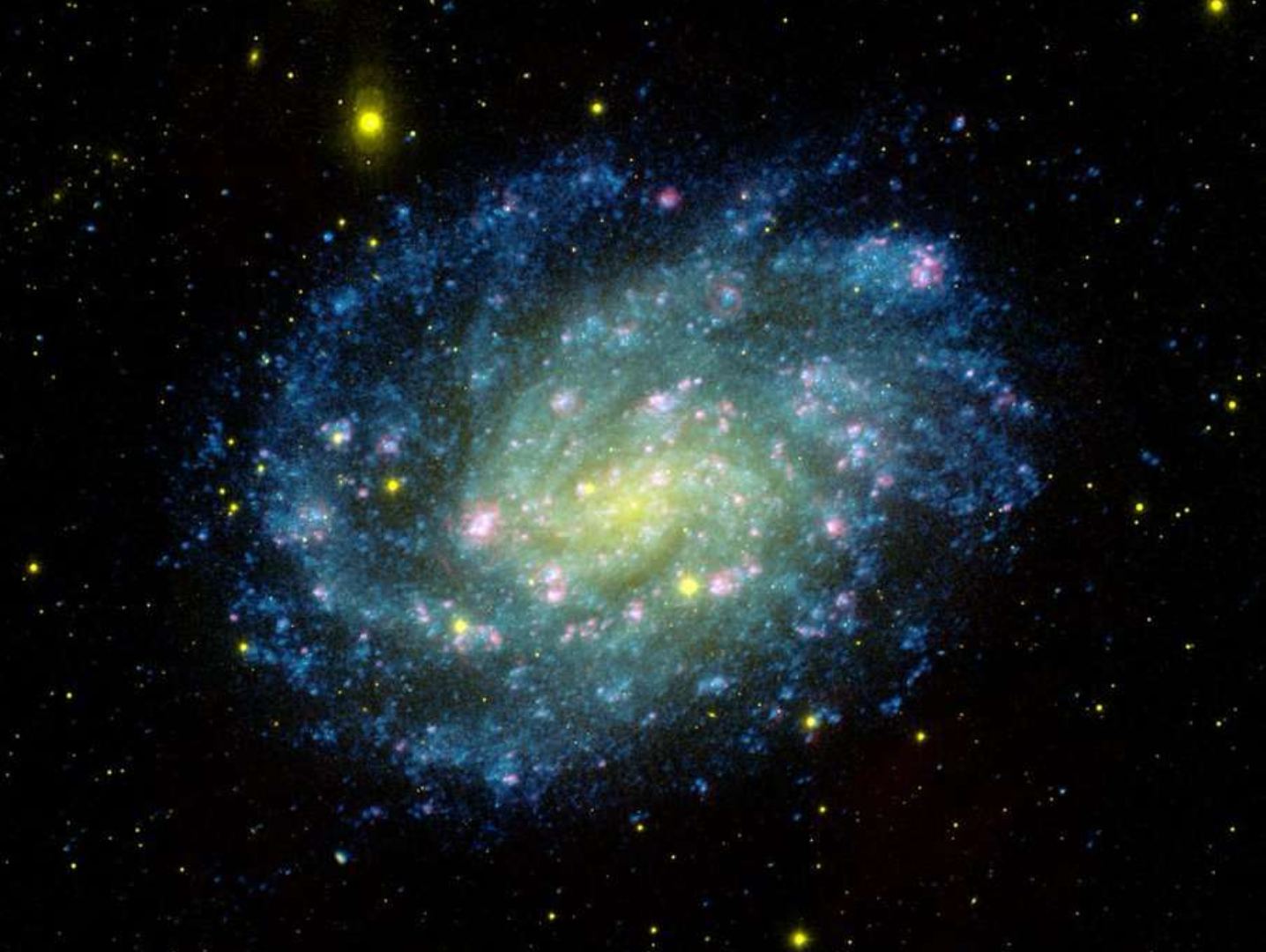 Artemis I Mission Success:
On November 16, 2022, NASA successfully launched the Artemis I mission to the Moon using the Space Launch System (SLS) launch vehicle that successfully carried the uncrewed Orion module to the Moon and back. The prime contractors for the SLS were NGC, Boeing and Aerojet/Rocketdyne, and Lockheed Martin (LM) for the Orion human-rated module.

Following the successful launch and completion of the Artemis I mission NASA finalized a $3.2B contract with Boeing to manufacture the core and upper stages for future SLS rockets. NASA said it will extend production activities and preparations for future work through July 2028. NASA may order up to 10 core stages and eight exploration upper stages to support future deep space exploration missions. Furthermore, Aerojet Rocketdyne Holdings, Inc. (NYSE: AJRD) and L3Harris Technologies (NYSE: LHX) together announced the signing of a definitive agreement for L3Harris to acquire Aerojet Rocketdyne for $58 per share, in an all-cash transaction valued at $4.7 billion, inclusive of net debt. Of note is that the Artemis I mission carried along for the ride a total of 10 small satellite missions (called CubeSats) as secondary payloads. These included small spacecraft from the US, Japan, and Italy and are meant to stimulate both the small satellite deep space industry and the lunar exploration economy which is poised for a rapid expansion in the coming years.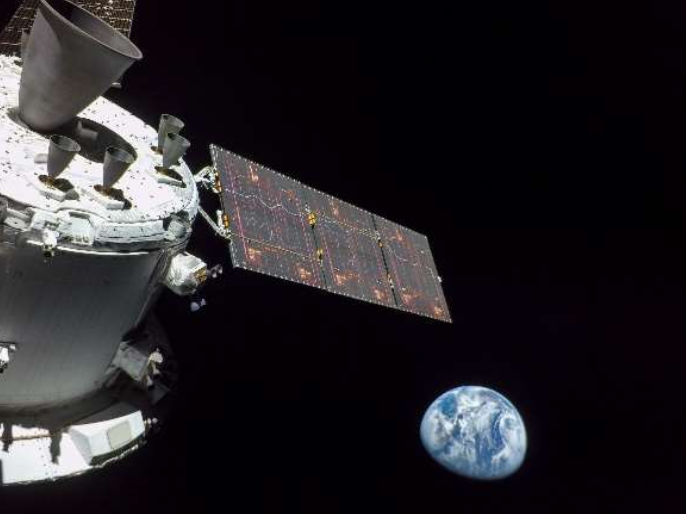 The successful launch of the NASA Artemis Program is far reaching in many ways. Sixty years after President Kennedy's iconic speech at Rice University that launched the Apollo Program, NASA launched Artemis I (Artemis in Greek mythology is the twin sister of Apollo) that will usher in a new era of human expansion and the permanent settlement of the Moon and later Mars. NASA also launched the Artemis Accords, a series of non-binding multilateral agreements between the USG and other world governments participating in the Artemis Program.
Artemis plans to return humans to the Moon by 2025 including the first female astronaut and the first person of color. As of December 2022, 23 countries have signed the accords. Drafted by NASA and the U.S. Department of State, the Accords establish a framework for cooperation in the civil exploration and peaceful use of the Moon, Mars, and other astronomical objects. They are explicitly grounded in the United Nations Outer Space Treaty of 1967, which signatories are obliged to uphold, and cite most major U.N.-brokered conventions constituting space law. Notably missing from the Artemis Accords so far are space fairing nations such as Russia and China.
The Artemis Program is further supplemented by NASA's Commercial Lunar Payload Services (CLPS) program which is investing in delivering scientific and commercial payloads to the surface of the Moon, as a service. This service is to be provided by both existing larger and established space companies as well as emerging lunar startups. Altogether, funded by Artemis, CLPS and VCs, the next decade could see over 100 missions to the Moon and in Cislunar space: landers, rovers, orbiters, etc. In December of 2022, the Japanese space startup iSpace launched successfully on a Falcon 9 SpaceX launch vehicle to the Moon. The landing is scheduled for April 2023. If successful, it would be the first commercial Lunar lander on the surface of the Moon. In 2023, both Intuitive Machines (IM) and Astrobotic are planning similar landings on the Moon, with additional landers scheduled in the following years. Altogether, NASA has approved the following commercial CLPS providers to provide payload delivery services to the surface of the Moon: Astrobotic Technology, Blue Origin, Ceres Robotics, Deep Space Systems, Draper, Firefly Aerospace, Intuitive Machines, Lockheed Martin Space, Masten Space Systems, Moon Express, Sierra Nevada Corporation,SpaceX, Tyvak Nano-Satellite Systems.
Some of these companies have already booked and sold additional payload capacity as a service to lunar rover companies such as Lunar Outpost (Denver, Colorado). In 2023, we expect the lunar economy to start defining itself in terms of price per kilogram of delivery to the Moon (currently at 1M$/1kg), services on the Moon, technology demonstrations and more
As the lunar economy grows, we expect other services to be commissioned by NASA and the DOD including precision landing, hazard avoidance, precision navigation and timing (PNT), communication services among assets on the Moon and from the Moon to Earth and back, power utility services, in-situ resource prospecting, resource mining, in-situ resource utilization (ISRU), and much more.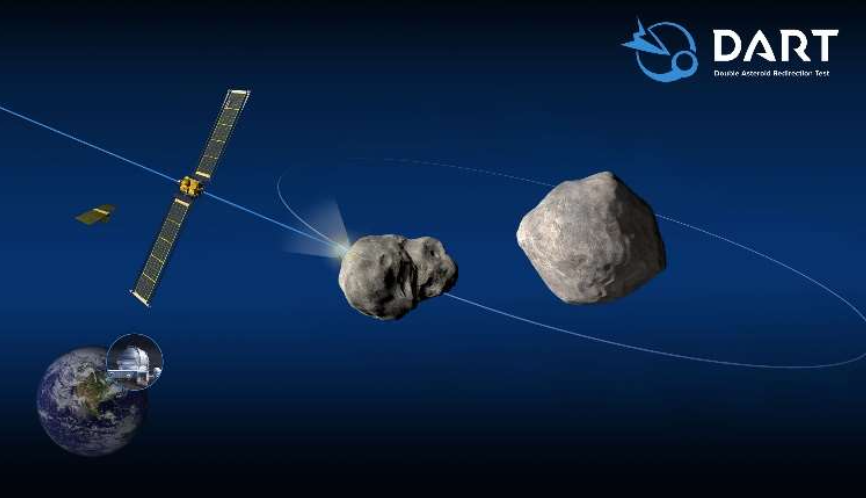 DART: In 2022, NASA demonstrated the Double Asteroid Redirect Test (DART) mission to robotically impact and deflect a binary asteroid from its original orbit and measure the extent of that deflection from space and from Earth. The mission, funded by NASA and implemented by the Applied Physics Laboratory (APL), John Hopkins University(JHU), by all reported accounts, was successful. It provided a proof of concept for a future mission that would impact a Near Earth Object (NEO) that is threatening Earth. DART also represents a new wave of missions and startups that are looking to explore, prospect, and mine resources on asteroids for the benefit of Earth.
Headwinds and Turbulence Ahead
Anyone trying to raise capital in 2022, whether reaching out to investors to join their fund or founders raising capital for their startup company, is likely to have experienced challenging times, especially in the second half of 2022. Macro-economic factors such as recovering from the broad economic impact of the Covid pandemic, growing fears of a long-lasting recession, higher interest rates designed to fight rising inflation, tight labor markets, and a full year of a brutal war in the Ukraine, have led to a depressed public marketplace resulting in strong headwinds for anyone trying to navigate out of 2022 and into 2023. Early-stage investors are looking for key differentiators such as a revenue pipeline, at least 12-18 months of operational runway and tight capital management control to conserve cash and a grow revenue. Winners and losers will emerge in 2023, and down rounds are expected to follow into 2024.
The following chart, recently included in the daily Payload Newsletter (thank you Mo!) show a glimpse into an interesting differentiation between the US A&D sector and the rest of the public marketplace. The traditional aerospace and defense contractors (LM, NGC, Boeing, General Dynamics & Raytheon), have generally outperformed the S&P and NASDAQ, showing robustness and resilience in a recession market. Increased civil government (NASA, DOE) and defense (DOD) spending as well as the growing war in the Ukraine have clearly contributed to this outcome.
Early-stage space startups in the pre-Seed, Seed, or Series-A stage of financing as well as their valuations seem to be going strong as they are typically less impacted by the downturn in the public markets, and their horizon for growth and maturation typically extend beyond the current recession cycle. According to multiple sources, including Payload: "there is still a significant amount of cash sitting on the sidelines." Companies such as OrbitFab, Lunar Outpost, Albedo, Antaris, Epsilon3, Stell, Eternal Light, NuView, Quantum Space, and many more, have successfully closed early-stage financing in 2022. USG agencies such as the Space Force, Air Force, NASA, have increased the pace of awards through their respective SBIR and STTR programs, managed by the USG Small Business Administration (SBA).
Space is Inherently Dual-Use
One of the reasons that the A&D market is performing so well is that space is inherently 'dual-use ' meaning it applies both to commercial as well as defense customers and applications. Take for example the field of supersonic or hypersonic technology development, meaning any vehicle that is flying at speeds greater that 1 Mach (supersonic) or 5 Mach (hypersonic). The technology is applicable to both commercial flights as well as to missile defense. During the war in the Ukraine, Russia demonstrated for the first time in the history of warfare, multiple times, the active use of supersonic technologies as part of an offensive weapon delivery system. China is also known to have similar technologies under active development. Other dual-use technologies and capabilities include Earth Observation satellites, as evidenced by the high demand for radar imaging from Maxar, Umbra, Capella, Iceye, optical and hyperspectral images from Planet, Satellogic, BlackSky and many other commercial providers; space situational awareness; proximity operations in space; global internet services from space and so on. The USG recently approved 2023 budget allocates, $858B for Department of Defense, $25B for NASA, and $44B for the US Space Force. Clearly, the USG sees 'space 'in the broadest sense, as a strategic high ground. Not only as a destination for a new economy but as a set of capabilities, and a national imperative to deny the leadership role to China and Russia. It is also clearly a sphere of economic growth to improve life on Earth for all.
The New Cold War
A new axis of political and military alignment is taking place between Russia, China, Iran, and perhaps North Korea. These nations, all characterized as various forms of autocracies, are facing most of Europe, NATO, the USA, and USA allies. Whether these alignments expand or contract in 2023, will determine the outcome between the continued escalation of war or alternatively, a detente leading to de- escalation. As a nation, we can hope for the best, but we must be prepared for the worst. In this sense, space already plays and will continue to play a critical role. As mentioned earlier, the Artemis Accord currently excludes Russia and China. In return, Russia and China have recently announced their own partnership on a joint Chinese-Russian Lunar Base on the South Pole of the Moon. How this international policy, which is already reflecting itself on the International Space Station (ISS), gets manifested in LEO or on the Moon, has yet to be seen, but for now, it looks like the space policy reflects the same divisions existing on Earth.
This September 30, 2022, the US Congress passed, and the POTUS signed Public Law No: 117-183 SBIR and STTR Extension Act of 2022, USG SBIR, STTR Programs Authorization Act (2022 – 2025) https://www.congress.gov/bill/117th-congress/senate-bill/4900. This bill requires agencies with an SBIR or STTR program to apply a risk-based approach, as appropriate, to assess the security risks presented by applicants with financial ties or obligations to certain foreign countries of concern. The term `foreign country of concern' means the People's Republic of China, the Democratic People's Republic of Korea, the Russian Federation, the Islamic Republic of Iran, or any other country determined to be a country of concern by the Secretary of State. Therefore, the USG has realized that the SBIR and STTR programs are precious government resources and investments into the future of the US early-stage startup ecosystem across the wide spectrum of applications. In 2023, one can expect more scrutiny into how early-stage investments are used and whether there are known ties to foreign entities or countries of concern.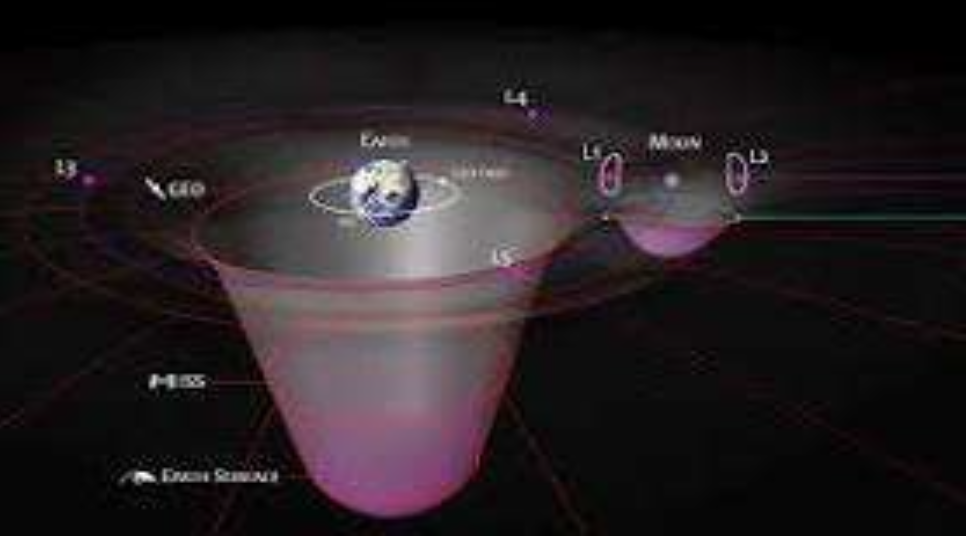 A Cislunar Strategy
In November 2022, the Executive Office of the POTUS published the National Cislunar Science & Technology Strategy, a product of the Cislunar Technology Interagency working group of the National Science and Technology Council. In its Executive Summary, the document states that "Cislunar space … is a new sphere of human activity with diverse endeavors accelerating in the decade ahead." The report further claims that "U.S. science and technology leadership in Cislunar space will support the responsible, peaceful, and sustainable exploration and use of Cislunar space, including the Moon, by all space-faring nations and entities."
The document further proposes a vision and a set of objectives for realizing the US leadership in Cislunar space including:
Support R&D to enable long-term growth in Cislunar space
Expand international Science & Technology cooperation in Cislunar space
Extend US space situational awareness capabilities into Cislunar space
Implement Cislunar communications and positioning, navigation, and timing capabilities
There is no doubt that the Artemis Program, the Artemis Accords, the NASA CLPS Program, and other efforts by the US in Cis-Lunar space are laying the groundwork for a long-term US and international presence and economic development. In response to this effort, several startup companies are standing up with the Moon in mind, including Intuitive Machines, Astrobotic, FireFly, Lunar Outpost, Eternal Light, Space, Quantum Space, Impulse Space, Argo Space, Argo Tech, and many more. NASA recently announced 13 candidate landing sites on the lunar south pole for the Artemis III mission, shown in the picture below. The same region has been studied by scientists around the world for many years including using instruments on board the NASA Lunar Reconnaissance Orbiter (LRO), currently in lunar orbit. Whereas many factors went into this selection of candidate landing sites, some of the factors included proximity to Permanently Shadowed Regions (PSR) with access to resource such as water/ice, ability to see Earth, solar illumination including Peaks of Eternal Light (PEL) and more. China and Russia have also announced their own intentions to team up and set up the International Lunar Research Station at the south pole of the Moon, to be operating in the 2030s. Cislunar space has also received considerable attention from the USA DOD, the IC community, and the Defense Innovation Unit (DIU). DOD is seeking commercial solutions for implementing responsive access to Cis-Lunar space and demonstrating timely and precise delivery of assets with payloads to predetermined orbits and demonstrating new technologies and new capabilities for situational awareness in Cis-Lunar space.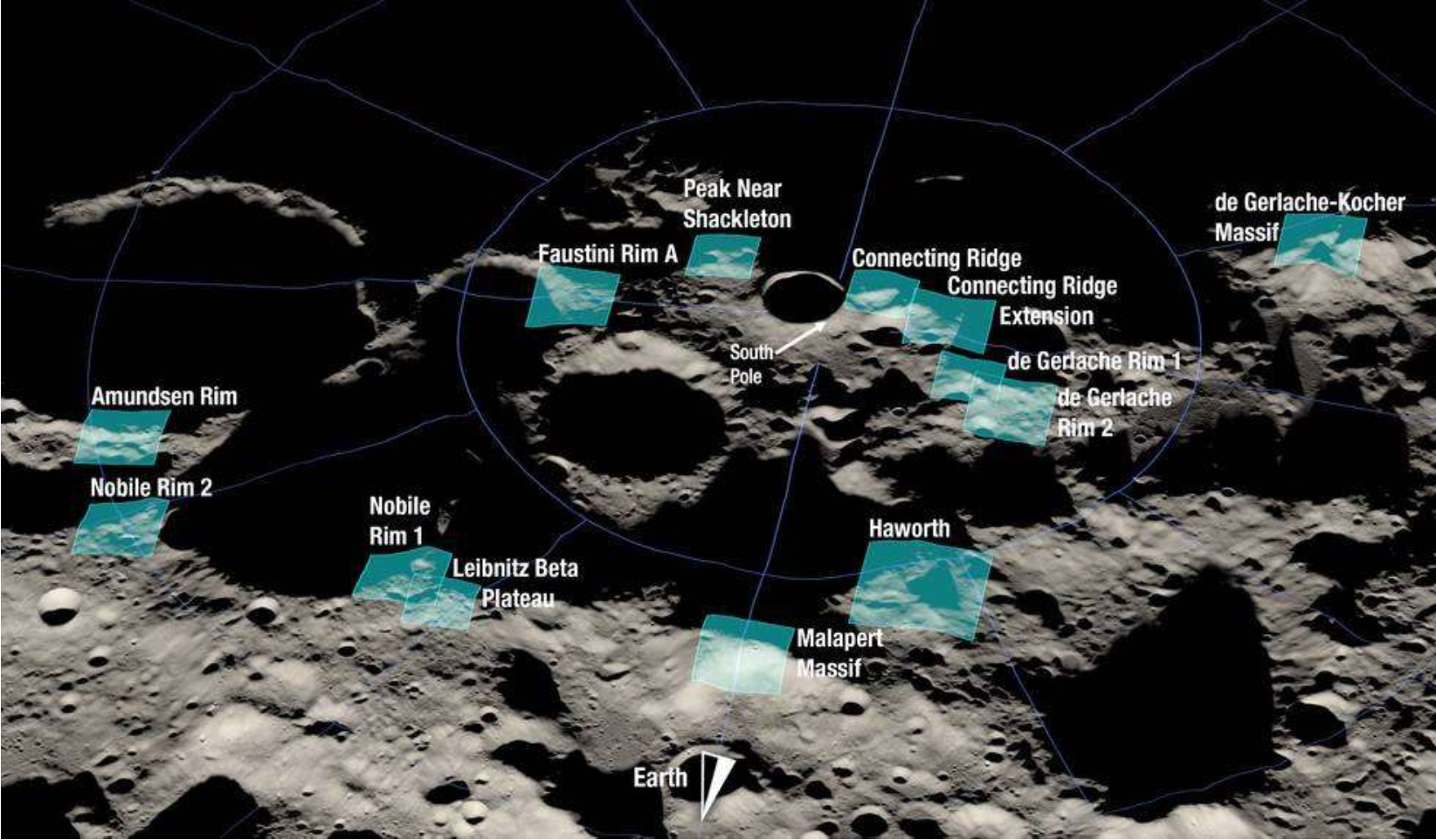 According to the December 14th, 2022, Northern Star Research (NSR) report titled: "The Race to the Moon: Will SpaceX be enough?", "The race to the Moon is underway, and the recent Artemis I mission served as the first step on the way there. … Efforts are well-supported, and the Moon stands as the next greenfield market opportunity for satellite & space."
Is there a SpaceTech?
As of today, SpaceTech is still not a well-defined and segmented investment sector from a venture capital point of view, at least compared to other sectors such as: ClimateTech, FinTech, AgTech, or Healthcare which have been around longer and are better understood. SpaceTech is new, hard to understand by most investors, seems very capital expenditures heavy, and besides SpaceX, Planet and Rocket Lab, does not have very many successful flag bearers to create a meaningful trend. According to a November 2022 McKinsey Quarterly Report titled "How will the Space Economy change the world?", the opening statement claims that "businesses that pursue emerging opportunities now [in space] may gain first-mover advantage." The report further differentiates the space economy into two broad categories, Space-for-Earth, and Space-for-Space. Space-for-Earth applications include providing global broadband internet, support for precision agriculture, energy supply and energy monitoring from space, Earth Observation, weather prediction, disaster management, and broad economic performance enhancement. Space-for-space includes orbital debris removal, ensuring the safe access and operations in space, manufacturing in space, real-estate in space, R&D in space micro-gravity, human expansion to the Moon and Mars, and more.
What to look forward to in 2023?
In 2023 and 2024, we can expect more excitement in the launch vehicle industry with scheduled launches starting in early 2023 by ABL, Firefly, Relativity Space, Launcher Space, Phantom Space, and many others. And then there is the widely anticipated SpaceX development and upcoming launch of the Starship vehicle that will open many new opportunities for developing the LEO economy as well as human missions to the Moon and Mars. In 2023, we expect SpaceX, who had an impressive 61 launches in 2022, to have more company in the launch-vehicle business.
In the field of space supply chain development, it is worth noting the growth potential of Denver, Colorado-based Ursa Major Technologies (UMT) which is developing rocket engines for the broad launch vehicle sector. Whereas there is a tendency for rocket launchers to first attempt to develop their own engines in-house, UMT is committed to developing a product line of engines at scale and at a much lower cost to the launch vehicle industry as a sector. In 2023, three launches by third party launch vehicles using UMT engines is expected by Stratolaunch, Phantom Space, and Astra. Other noteworthy supply chain providers of spacecraft worth following in 2023 include the newcomer Apex Space and the more established Terran Orbital. Both provide innovative small satellite buses for mission to LEO and Cis-Lunar space.
In 2023, we expect to see further growth in the 'digital space' sector with new early-stage entries. In 2022, Stell closed a $2.0M pre-Seed round, Antaris Space closed a $4.2M Seed round, Epsilon3 raised $15M in Series A, and Slingshot Aerospace raised $40M in Series A-2 financing. All these early-stage companies, including Mandala's and Explorer1's Continuum Space Systems (raising Series A in Q1 2023), are addressing the broad spectrum of software as a service for the emerging space industry. These companies, like other established SaaS examples, have the potential for rapid growth, require low capital expenditures, and can deliver early revenue.
2023 will be a banner year for the emerging Lunar economy, Lunar surface operations, and Cis- Lunar space. We expect launches, landings, rovers, payloads on the surface of the Moon, and orbiters. iSpace will attempt landing on the Moon in Q2 2023. Intuitive Machines and Astrobotic will also send their landers to the Moon, including the Lunar Outpost rover and other payloads.
In 2023, Space Tourism will get a major uplift from Japanese billionaire, Yusaku Maezawa, who announced his 8-person crew on the SpaceX's DearMoon mission to perform the first commercial lunar fly-by and return mission to Earth. We expect the whole space tourism industry to get a boost from this event which will captivate the world's attention and generate a lot of excitement and anticipation. Explorer1's portfolio company, Space Perspective, and other space tourism companies will likely benefit from this mission and the beginning of an era of tourism in space.
The era of direct cellphone to satellite communications started in 2022 and is going to heat up in 2023. In September of 2022, Lynk Global announced that it was the first to receive from the FCC the satellite-direct-to-phone license. The license enables Lynk to launch commercial services for its global constellation of satellites, which will pave the way for universal mobile connectivity. Competition is already fierce as SpaceX Starlink and TMobile, AST SpaceMobile, Apple and GlobaStar are all in the race for the same global service.
About The Author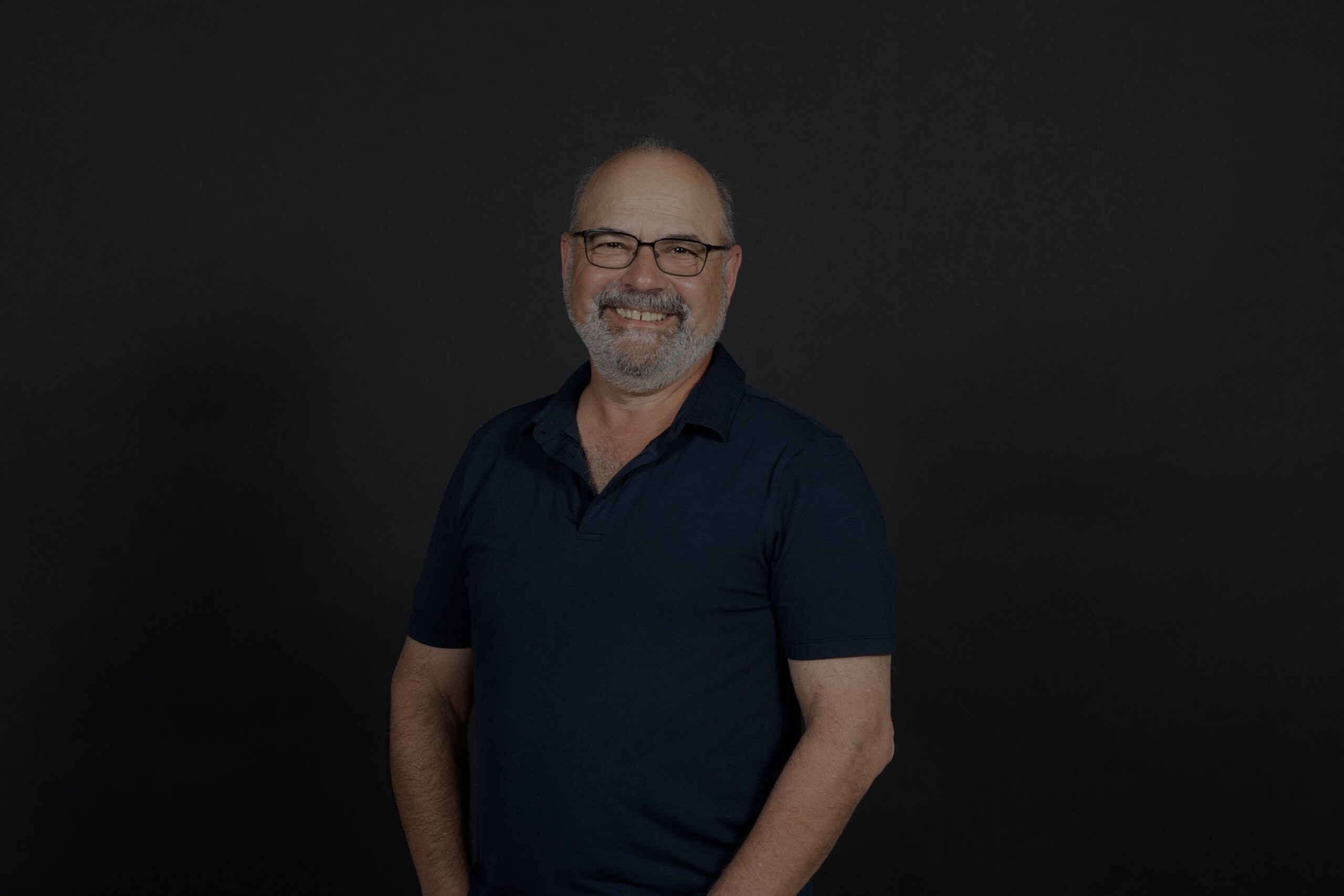 Dr. Leon Alkalai is the CEO of Mandala Space Ventures and a General Partner in the Explorer1 Venture Fund. Mandala Space Ventures, https://mandalaspaceventures.com is a Pasadena-based space-focused venture studio investing in founders to create startups in the New Space economy. Mandala is currently incubating four companies in its portfolio: Continuum Space Systems, Viridian Space, FGC Plasma, and Free Space. Explorer1 Fund invests in early-stage space companies that are essential to the future of the emerging space economy: https://explorer1fund.space Companies in the Explorer1 portfolio include: Continuum Space Systems, Space Perspective, Hedron, Radian Aerospace, Varda, Stoke, Lunar Outpost, Adranos, Ursa Major Technologies and Lynk.
Leon can be reached at Leon.Alkalai@mandalaspaceventures.com